I Bee-Lieve I can Fly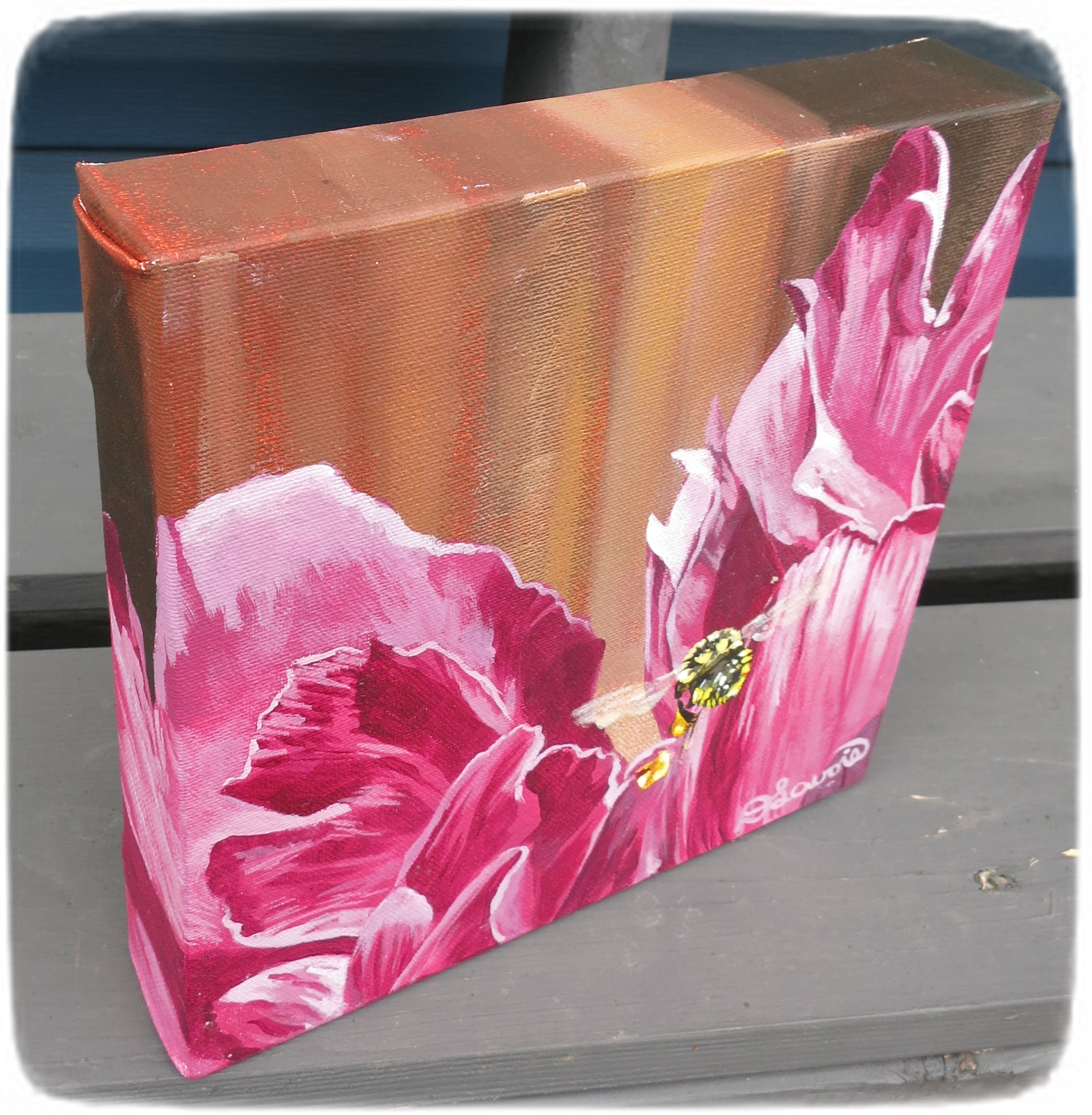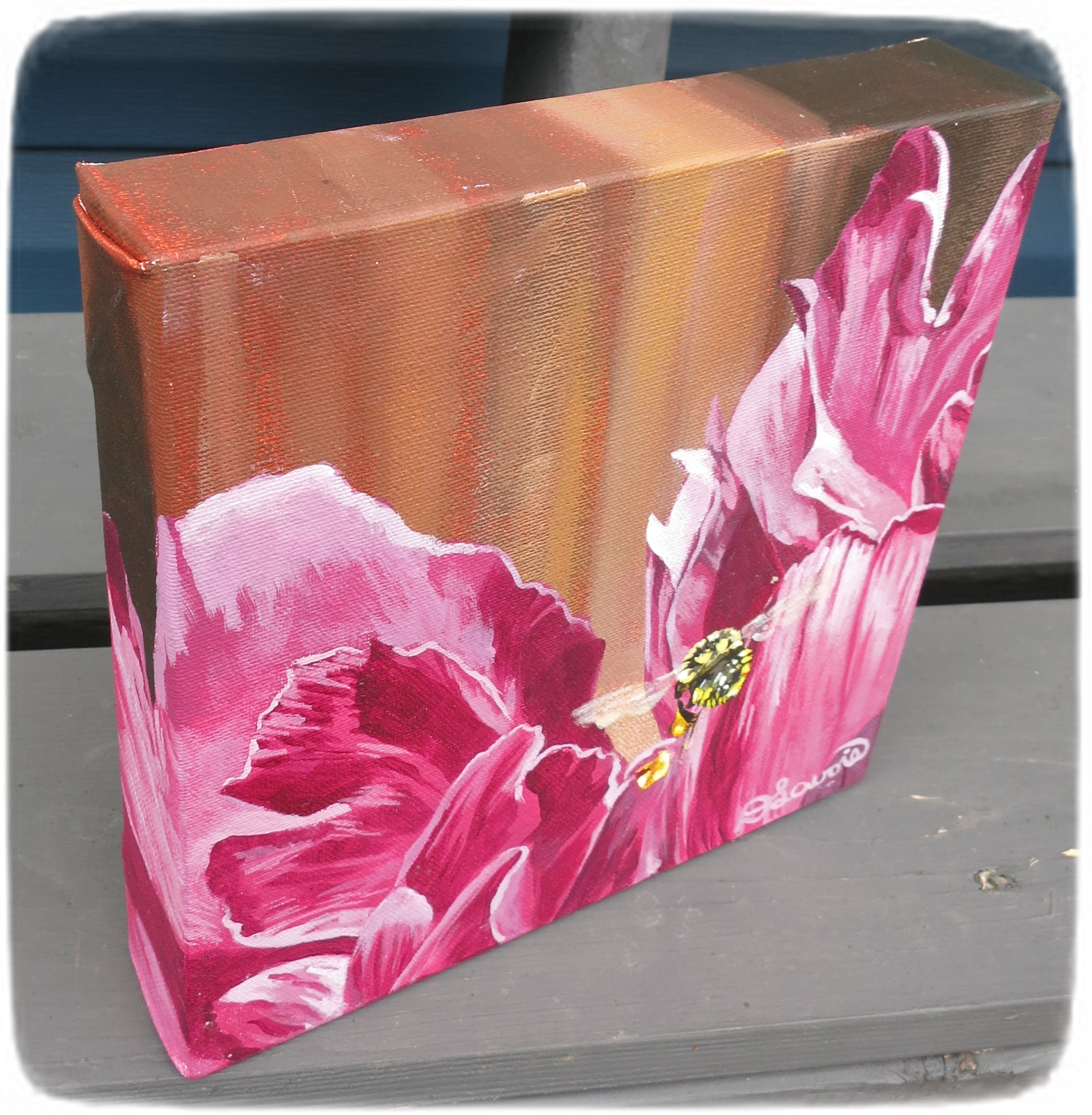 I Bee-Lieve I can Fly
Click on each image to view.
As I observed the bees in my garden over the summer, I was fascinated how close they let me observe them. I was also quite amazed how many different types that visited my yard. This busy guy was zooming all over my peony collecting as much as he could.
Original: 8" x 8" x 1.5" Acrylic on gallery wrapped canvas with the details of the painting continuing around the edge.
Fine Art Print on Paper: 8 1/4" x 8 1/4" - Limited edition size of 250. Although the original is an acrylic painting, this image looks stunning printed with the finest quality of archival ink on 100% Cotton Fine Art Watercolour paper. while each Fine Art Print will be hand signed and numbered by the artist as well as accompanied by a letter of authenticity.
Shipping: The original will be shipped in a padded box while each print will be rolled in a tube for safe and affordable local and international shipping.